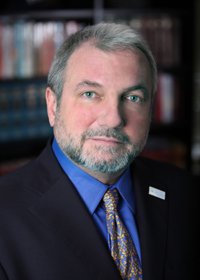 Curtis J. Romanowski, Esq.
Principal / Founder
romanowski@
divorcenewjersey.com
New Jersey Divorce Lawyer Curtis J. Romanowski limits his practice to NJ Divorce Law, NJ Matrimonial Law, NJ Child Custody Law, NJ Family Law, NJ LGBT Law, NJ Domestic Violence Law and NJ Divorce Mediation. A former Special Assistant U.S. Attorney and U.S. Navy JAG Corps Officer with experience conducting complex trials dating back to 1980, Romanowski has consistently been selected for inclusion in New Jersey Super Lawyers from 2005 to 2013. He was recently trusted as plaintiff's attorney with one of the biggest divorces in New Jersey history, involving a marital estate in excess of $300,000,000.00. With the Honorable Robert A. Fall, J.A.D. (Ret.), he is Co-Author of the legal treatise, New Jersey Family Law – Volume I: Relationships Involving Children, Gann Law Books Publishing, 2014.
An experienced and commanding trial attorney, widely known for his scholarship in family law and mastery of the rules and application of the laws of evidence, he has served on the Board of Governors of the New Jersey Association for Justice (formerly NJ-ATLA), and on the New Jersey State Bar Association Family Law Executive Committee.
As Chairman of New Jersey's Collaborative Family Institute, he is dedicated to the positive transformation of New Jersey divorce, child custody & parenting disputes. Concerning his noted work in Alternate Dispute Resolution, New Jersey Lawyer has recognized him as a "divorce mediation expert." He has taught college courses in Family Law and Law Office Management, and is a Member of the American Society of Trial Consultants.
A frequent lecturer, seminar developer and moderator for Gann Legal Education Foundation, New Jersey Institute for Continuing Legal Education, American Academy of Matrimonial Lawyers, New Jersey Association for Justice, Association of Family & Conciliation Courts, as well as various County Bar Associations, New Jersey Divorce Attorney Romanowski is also a Master of the Bench to the Ocean-Monmouth Family Law Inns of Court. A long-standing child custody and economic mediator, he is also regularly Court-appointed to mediate General Equity Part cases. His professional advice columns include "Persuasion," a monthly column formerly published in NJ Esq. and "The Progressive Lawyer," regularly appearing in The Matrimonial Strategist, where he is also a Member of the Board of Editors.
New Jersey Divorce Lawyer Romanowski is credited as co-founder of the Collaborative Divorce concept. Progressive® Divorce – a staged or incremental approach to family law – is his proprietary, next step solution to Collaborative Law. On May 26, 2006, he addressed the New Jersey Supreme Court, advancing his thoughts and suggestions on Parenting Coordinators in New Jersey. In July 2007, the Administrative Office of the Courts of the State of New Jersey named NJ Family Law Attorney Romanowski as one of only five non-mental health professional attorneys approved as NJ Parenting Coordinators. Including mental health professionals, only 14 approved professionals made the original roster. At that time, New Jersey Matrimonial Lawyer Romanowski was the only NJ Parenting Coordinator approved in Middlesex County. New Jersey Divorce Attorney Romanowski is a Blue Ribbon Matrimonial Early Settlement Program Panelist, NJ Divorce & Custody Mediator, Counsel for Children, Guardian Ad Litem, Parenting Coordinator, Collaborative Law Attorney and NJ Divorce Arbitrator.
Romanowski received his J.D. from Ohio Northern University, where he was a Teaching Assistant in Evidence. He did post-graduate work at the University of Hawaii and Chaminade University, and holds certifications in clinical hypnosis, deception detection, and advanced interviewing and interrogation technique. He was personally granted Myers-Briggs Type Indicator (MBTI) Certification and later awarded Advanced Competency Certification by Otto Kroeger, Ph.D., a giant in the study of Personality Type and best-selling author of many bedrock books in the field. He was certified as Master Practitioner of Neurolinguistic Programming by NLP co-founder John Grinder, Ph.D., and was formerly a Principle of the Kansas City NLP Institute, where he taught psycholinguistics, Ericksonian hypnosis and interviewing technique to hundreds of mental health professionals from all over the country.
Romanowski was also certified in Couple Communication™ by Sherod Miller, Ph.D., a noted innovator, expert, author and master teacher in interpersonal communication and team development, specializing in providing practical tools and skills for increasing the capacity to handle complexity. Articles on his work have appeared in the New York Times, USA Today, and Psychology Today. He has also appeared on the Today Show, served as a faculty member in the Department of Medicine at the University of Minnesota, and received four national awards for his teaching and research.
Lecture, Programs & Consultation
Over the past 30 years, NJ Family Law Attorney Romanowski has provided intensive training programs and consultation including NJ Divorce, NJ Child Custody, NJ Family Law, psychological type and temperament, conflict negotiation, couple communication, collaborative divorce, divorce and child custody mediation, relationship psychology, interviewing and interrogation technique, and deception detection. In his capacity as Technical Advisor, Romanowski also helped develop New Jersey's FamilySoft® Calculator, a computer program used to calculate child support & produce essential legal documents. While serving as Director of the Negotiation Project for the Center for Bargaining Research, his top-rated advanced negotiation training program, "The Master Course," comprised one of the leading bargaining and negotiation programs of its kind, geared to attorneys, politicians and corporate executives.
Romanowski's continuing commitment to Continuing Legal Education is evidenced by his prolific body of work for Gann Legal Education Foundation, New Jersey Institute for Continuing Legal Education (NJ ICLE), American Academy of Matrimonial Lawyers (AAML), New Jersey Association for Justice (NJAJ), Association of Family & Conciliation Courts (AFCC), New Jersey Family Lawyer (NJFL), New Jersey State Bar Association (NJSBA) Family Law Section, New Jersey State Bar Association (NJSBA) LGBT Section, New Jersey State Bar Association (NJSBA) Dispute Resolution Section, as well as various County Bar Associations and the Family Law Inns of Court, where New Jersey Divorce Lawyer Romanowski presents advanced topics in NJ Divorce, Child Custody & Family Law to Judges, attorneys & mental health professionals at public seminars including:
Honors and Awards:
Middlesex County Assignment Judge's Family Lawyers' Committee, Member, 2014
Family Law Committee, Member, Monmouth County Bar Association, 2014
Earned "Superb" 10.0/10 AVVO Rating, AVVO, 2014
Ocean-Monmouth Inns of Court, Master of the Bench, 2013
Earned "Superb" 10.0/10 AVVO Rating, AVVO, 2013
Ocean-Monmouth Inns of Court, Master of the Bench, 2012
New Jersey State Bar Association Family Law Section Executive Committee, Member, 2012
Earned "Superb" 10.0/10 AVVO Rating, AVVO, 2012
Ocean-Monmouth Inns of Court, Master of the Bench, 2011
Earned "Superb" 10.0/10 AVVO Rating, AVVO, 2011
Earned "Superb" 10.0/10 AVVO Rating, AVVO, 2010
Earned "Superb" 10.0/10 AVVO Rating, AVVO, 2009
Member, New Jersey State Bar Association Family Law Section Executive Committee, serving on both Alimony and General Procedures & Rules Subcommittees, and as CLE Coordinator/NJ ICLE Liaison. , 2009
In July of 2007, the New Jersey Lawyer recognized him as "a divorce mediation expert", New Jersey Lawyer, 2007
Romanowski was initially on the roster of approved Parenting Coordinators in all participating Pilot Program Counties; one of a very few non-mental health professionals to initially make the list, Parenting Coordinator, New Jersey Administrative Office of the Courts, 2007
Recognized as Blue Ribbon Early Settlement Program Panelist, Middlesex County Bar Association, 2006
On May 26, 2006, Romanowski addressed the New Jersey Supreme Court, advancing his thoughts and suggestions on Parenting Coordinators in New Jersey and the proposed Parenting Coordinator Rule of Court, 2006
Former Director of the Negotiation Project for the Center for Bargaining Research, Romanowski has been credited as one of the co-founders of the Collaborative Divorce concept, 1990
Special Licenses/Certifications:
Certification – Completed 50-hour supervised clinical internship in Divorce Mediation, conducted by the Institute for Dispute Resolution of New Jersey (formerly the Institute for Dispute Resolution of Seton Hall Law School); the Institute's seminar was recognized by the Administrative Office of the Courts of New Jersey, the New Jersey Association of Professional Mediators, and the Association for Conflict Resolution (formerly the Academy of Family Mediators), 1996
Certification – Completed an intensive 12-week training program provided by The Family Institute of New Jersey in Domestic Violence counseling, 1995
Certification – Completed 40-hour Divorce and Family Mediation Seminar conducted by the Institute for Dispute Resolution of New Jersey, 1995
Certification – Couple Communication™ (Interpersonal Communications, Inc./Sherod Miller, Ph.D., a noted innovator and expert in the field), 1992
Master Practitioner Certification – Neurolinguistic Programing/Ericksonian Hypnosis (Grinder-Delozier/John Grinder – Personally certified by NLP co-founder John Grinder, Ph.D. ), 1991
Advanced Competency Certification – Myers-Briggs Type Indicator (MBTI) (Otto Kroeger Associates/Otto Kroeger – Personally certified by Otto Kroeger, a giant in the field of Personality Type and best-selling author of many bedrock books in the field), 1989
Certification – Myers-Briggs Type Indicator (MBTI) (Otto Krueger Associates/Otto Krueger); fully qualified to administer the instrument and to provide feedback and analysis to clients regarding personality typology and temperament, 1988
Team Facilitator/Team Leader Training (Productivity Development Systems/PDS, Inc.), 1988
Certification – Advanced Performance Management (Aubrey Daniels Associates), 1987
Certification – Performance Management (Aubrey Daniels Associates), 1986
Leader Effectiveness Training (L.E.T./Dr. Thomas Gordon), 1986
Advanced Course on The Reid Technique of Interviewing and Interrogation
The Reid Technique of Interviewing and Interrogation
Bar/Professional Activity:
Member – Middlesex County Assignment Judge's Family Lawyers' Committee, 2014
Member – Board of Editors: Matrimonial Strategist Magazine, 2014
Member – Monmouth County Bar Association, 2014
Member – Monmouth County Bar Association Family Law Committee, 2014
New Jersey State Bar Association – GLBT Section, 2014
Middlesex County Bar Association – Family Law Committee, 2014
New Jersey State Bar Association – Dispute Resolution Section, 2014
New Jersey State Bar Association – Family Law Section, 2014
Member, Family Law Executive Committee , New Jersey State Bar Association, Family Law Section, 2012
Member Executive Committee, Association of Family and Concilliation Courts, New Jersey Chapter, 2012
Member, Board of Governors, New Jersey Association for Justice, 2011
Member: Middlesex County Assignment Judge's Family Lawyers' Committee, 1996
Member, Alimony Subcommittee, Family Law Executive Committee, New Jersey State Bar Association, Family Law Section
Member, American Bar Association, Litigation Section
Member, American Bar Association, Dispute Resolution Section
Member, American Bar Association, Family Law Section
Member, American Bar Association
NJ ICLE Liaison, Family Law Executive Committee , New Jersey State Bar Association, Family Law Section
CLE Coordinator, Family Law Executive Committee , New Jersey State Bar Association, Family Law Section
Member, General Procedures & Rules Subcommittee, Family Law Executive Committee , New Jersey State Bar Association, Family Law Section
Member, Executive Committee, New Jersey State Bar Association, Internet and Computer Law Committee
Member, Editorial Advisory Board: Quality Matters, an internationally circulated monthly magazine dedicated to furthering development of Continuing Quality Improvement
Member, Association for Psychological Type
Member, American Arbitration Association
Member, National Association of Counsel for Children
Pro bono/Community Service:
Matrimonial Early Settlement Program Panelist, 2014
Liaison to Committee on Judicial Education – NJ AFCC
Liaison to New Jersey Institute for Continuing Legal Education – NJ AFCC
Steering Committee – NJ AFCC
Executive Committee – NJ AFCC
Chairman – Program Committee – NJ AFCC
Scholarly Lectures and Writings:
Family Law Treatise including a comprehensive analysis of: The New Jersey Parentage Act; Parental Rights and Liabilities; Grandparent and Sibling Relationships; Custody, Visitation and Parenting Time; Child Support Awards, Including Collection, Enforcement and Modification; Abuse and Neglect Laws and Regulations; Child Removal and Placement; Child and Adult Adoptions; Guardianships, Including Kinship Legal and Testamentary Guardianships; Voluntary Surrenders; Termination of Parental Rights; Emancipation, Co-Author, New Jersey Family Law – Volume I: Relationships Involving Children, Gann Law Books Publishing, 2014
All About Alimony, Seminar Co-Moderator/Speaker/Developer with Hon. Robert A. Fall, J.A.D. (Ret.), including Hon. Justice Virginia Long (Ret.) and Hon. Lawrence R. Jones, P.J.F.P., A Practical, Interactive Learning Experience – Recent judicial trends in establishment, enforcement & modification of Alimony, plus Legislative efforts to radically change applicable statutory law – Providing a practical framework for persuasive analysis, Gann Legal Education Foundation, 2013
Solving Child Support Problems, Seminar Co-Moderator/Speaker/Developer with Hon. Robert A. Fall, J.A.D., including Hon. Justice Virginia Long (Ret.) and Hon. Patricia B. Roe, P.J.F.P., Child Support Obligation; Legislative Framework; Child Support Guidelines; Special Child Support Problems – Above Guidelines Income Cases; Emancipation, College and other Educational Costs; Health Care Costs & Insurance; and Enforcement & Modification, Gann Legal Education Foundation, 2012
Examining the Child Custody Expert: Dissecting Forensic Evidence and Testimony, Speaker/Seminar Developer, How to Cross-Examine the Expert Witness; Strategic Use of Key Evidentiary Rules & Cases, New Jersey Institute for Continuing Legal Education, 2012
Trial Practice in Child Custody & Parenting Time Cases, Master of the Bench/Developer/Speaker, Presentation of critical trial strategies and actual recorded examples of successful cross-examination with commentary, Ocean-Monmouth Family Inns of Court, 2012
GLBT Update 2012, Speaker/Co-Developer, Intensive exploration of emerging GLBT issues on all aspects of Family Law, New Jersey Institute for Continuing Legal Education, in cooperation with the NJSBA Gay, Lesbian, Bisexual and Transgender Rights Section and NJSBA, Family Law Section, 2012
Custody and Parenting Time in Family Part Cases, Co-Moderator/Speaker/Developer with Hon. Robert A. Fall, J.A.D. (Ret.), Comprehensive Treatment of All Aspects of Trying Child Custody and Parenting Time Cases, Gann Legal Education Foundation, 2011
GLBT Update 2011, Speaker/Co-Developer, Overview; Alimony Issues; Domestic Violence; Custody of Children, New Jersey Institute for Continuing Legal Education, in cooperation with the NJSBA Gay, Lesbian, Bisexual and Transgender Rights Section and NJSBA, Family Law Section, 2011
Removal in Family Law Cases, Speaker/Co-Developer, Trial Strategies; Cross-Examination of Expert Witnesses and Deconstruction of Forensic Testimony, New Jersey Institute for Continuing Legal Education, 2011
Meadowlands Seminar 2011, Speaker/Commentator, Trial Evidence and Objections; Trial Organization, New Jersey Association for Justice, 2011
Divorce Trial Advocacy: An Intensive Day of Hard-Hitting Advice from the "Top" to the "Trenches", Moderator/Speaker/Seminar Developer, In-depth strategic analysis of the psycho-legal aspects of trial presentation, with guided multi-level commentary from trial advocate to appellate jurist on key recurrent issues, New Jersey Institute for Continuing Legal Education, 2011
2011 Family Law Summer Institute, Speaker/Developer, How to Cross-Examine the Expert Witness: The Dissection of Forensic Child Custody Testimony – Day One; How to Analyze and Challenge Child Custody Evaluations – Day Two, New Jersey Institute for Continuing Legal Education (NJICLE), 2011
New Jersey Rules of Evidence and Trial Practice, Master of the Bench/Developer/Speaker, Critical Trial Evidence and Objection-Response Strategy, Ocean-Monmouth Family Inns of Court, 2011
Boardwalk Seminar 2011, Co-Chair/Presenter, The Law & Social Networking; Current Trends in Custody Evaluations; Harrington/Brawer Issues, New Jersey Association for Justice (NJAJ), 2011
Alimony & Equitable Distribution Issues in Matrimonial Cases, Seminar Co-Developer, with Hon. Robert A. Fall, J.A.D. (Ret.), In-Depth Analysis of Current State of the Law of Alimony and Equitable Distribution in New Jersey; Strategic Practice Tips for Mastery, Gann Legal Education Foundation, 2010
2010 Family Law Summer Institute, Speaker/Developer, Practice Tips on Appellate Oral Argument and Case Preparation – Day One; Conducting Family Part Discovery and E-Discovery – Day Two, New Jersey Institute for Continuing Legal Education, 2010
Meadowlands Seminar 2010, Speaker/Co-Developer/Co-Moderator, Evidence Challenge, New Jersey Association for Justice, 2010
Evidence in Family Law Cases , Seminar Developer/Speaker, Common Misinterpretations of Essential Rules of Evidence and Strategic Trial Practice Tips; Hearsay Clarified, Middlesex County Bar Association, 2010
Hot Tips in Family Law, Speaker, In Limine Motions and 104 (a) Hearings, NJ ICLE, in cooperation with NJSBA, Family Law Section , 2010
2009 Family Law Summer Institute, Speaker, Strategic Considerations in Dealing with Custody and Parenting Time Experts, New Jersey Institute for Continuing Legal Education, 2009
Meadowlands Seminar 2009, Participant, Matrimonial Law Evidence Jeopardy, New Jersey Association for Justice, 2009
Essential Tips You Need to Know About Oral Advocacy in Family Law Cases, with Hon. Robert A. Fall, J.A.D., Seminar Developer/Author/Speaker-Moderator, The Art of Oral Advocacy: How to Become an Advantaged Player, New Jersey Institute for Continuing Legal Education, 2009
Settling Matrimonial Cases: "Brokering a Truce in the War of the Roses", Speaker/Co-Developer, with Hon. Robert A. Fall, J.A.D., In-Depth Facilitated Group Learning Experiences in the Settlement of Divorce and Child Custody Cases, Gann Legal Education Foundation, 2009
Mandatory Audio-Recording of Forensic Interviews in Child Custody Cases, Mandatory Audio-Recording of Forensic Interviews in Child Custody Cases, New Jersey Lawyer Magazine, 2009
Pretrial and Trial Strategies for Family Law Cases: the Definitive Guide – Advanced Full-Day Masters Program, Moderator, Speaker & Seminar Developer, All aspects of Family Law Trial Preparation, Strategy and Execution, New Jersey Institute for Continuing Legal Education, 2008
AAML Family Forum: An In-Depth Look at Family Law Motion Practice, Speaker, All aspects of Pendente Lite Motions and Briefs, American Academy of Matrimonial Lawyers AAML-NJ, NJICLE, NJSBA, 2008
2008 Family Law Summer Institute: a Master Class, Speaker; Seminar Materials Author, Motions: Pendente Lite; Custody and Parenting Time; In Limine; Post Judgement Modification and Enforcement; Post Judgment Custody Motions, including Removal of a Child from New Jersey; Motions to Enforce Pre-nuptial Agreements; Counsel Fee Applications, New Jersey Institute for Continuing Legal Education, 2008
Trial of a Custody Case, Moderator, Speaker & Seminar Developer, Important Aspects of Strategic Preparation and Execution of Child Custody Trials, New Jersey Institute for Continuing Legal Education, 2008
2008 AAML Family Forum: An In-Depth Look at Family Law Motion Practice, Speaker, All aspects of Pendente Lite Motions and Briefs, New Jersey Institute for Continuing Legal Education; American Academy of Matrimonial Lawyers, New Jersey Chapter; New Jersey State Bar Association, 2008
Masters' Forum in Family Law, Speaker, The Emerging Role of the Parenting Coordinator , NJ ICLE, 2007
2007 Family Law Summer Institute, Speaker, Trial Strategies and Ethics, New Jersey Institute for Continuing Legal Education, 2007
2007 Family Law Summer Institute, Speaker, Trial Strategies; Ethics , NJ ICLE, 2007
Pretrial and Trial Strategies for Family Law Cases: The Definitive Guideline, Moderator, Speaker & Seminar Developer, Divorce Trial Advocacy Seminar, New Jersey Institute for Continuing Legal Education, 2007
Parent Coordinators, Seminar – NJICLE, Speaker/Seminar Developer, Role of the Parenting Coordinator; Theory and Practice, New Jersey Institute for Continuing Legal Education, 2006
2005 Family Law Summer Institute, Speaker, Conducting Family Part Discovery; Preparation of Pendente Lite Applications (advanced concepts), New Jersey Institute for Continuing Legal Education, 2005
2004 Family Law Summer Institute: The Law & The Pragmatics of Practice, Speaker, Preparation of Pendente Lite Applications, New Jersey Institute for Continuing Legal Education, 2004
Progressive Divorce® Approach to Eliminating Problems Intrinsic to Existing Collaborative Law Models, Seminar Leader/Developer, Dispute Resolution Section Seminar, Dispute Resolution Section Section – New Jersey State Bar Association, 2002
Progressive Divorce®: Making Best Practices Better by Getting There First, Seminar Leader/Developer, Presentation of Progressive Divorce concept, a much improved approach to Collaborative Law models, with discussion panel including Family Practice Committee MembersHon. Michael K. Diamond, J.S.C., Hon. Deanne M. Wilson, J.S.C. and former Family Law Sectio, Association of Family and Concilliation Courts – New Jersey Chapter, 2002
Symposium on High Conflict Families and the Courts: An International Showcase. Lecture and practical skills workshop at the AFCC Northeast Regional Conference, co-sponsored by the Educational Assistance Corporation (EAC, Inc.) and Hofstra Law School. The AFCC brings together judicial officers, lawyers, mediators, custody evaluators, psychologists, counselors, parent educators, researchers and other professionals who work with children and families in conflict, Workshop Leader/Developer, Considerations for Implementing a Collaborative Law Practice, Association of Family and Concilliation Courts, 2002
Seventh Annual Family Law Summer Institute, Speaker, Settlement Conferences with the Court; Trial Techniques, New Jersey Institute for Continuing Legal Education, 2002
Sixth Annual Family Law Summer Institute, Speaker, Child Support Calculation; Key Considerations & Strategies, New Jersey Institute for Continuing Legal Education, 2001
Collaborative Divorce, Children, Divorce & Custody, Seminar Developer/Moderator/Speaker, Lawyers & Mental Health Professionals Working Together with a Focus on Alternate Dispute Resolution in Child Custody Cases , NJ ICLE, 2001
Containing Conflict in Family Law Cases, a multi-disciplinary seminar, Speaker, Collaborative Problem Solving; Expert Interviews of Children, Presented by the New Jersey Chapter of the Association of Family & Conciliation Courts in cooperation with NJ ICLE, 2001
Author, The Ribner Decision: Where to Draw the Line on "Other Sources of Income, New Jersey Family Lawyer, 1996
High Conflict Families and the Courts, An International Showcase
New Jersey State Bar Association – Dispute Resolution Section – Seminar Materials: The Progressive Divorce® Approach to Eliminating Problems Intrinsic to Existing Collaborative Law Models
New Jersey Family Lawyer – New Jersey State Bar Association periodical addressing important aspects of Family Law – NJSBA
Pretrial and Trial Strategies for Family Law Cases: The Definitive Guideline – NJ ICLE
Family Law for Paralegals – Preparation of Pendente Lite Applications – NJ ICLE
Seventh Annual Family Law Summer Institute – Settlement Conferences with the Court , Trial Techniques – NJICLE
Children, Divorce & Custody: Lawyers & Mental Health Professionals Working Together With a Focus on Alternate Dispute Resolution in Child Custody Cases – Collaborative Divorce – NJ ICLE
Containing Conflict in Family Law Cases – Collaborative Problem Solving, Expert Interviews of Children – NJ ICLE
Children, Divorce & Custody: Lawyers & Mental Health Professionals Working Together – A 2-Day Conference – Child Support Calculation – NJ ICLE
All aspects of Pendente Lite Motions and Briefs, 2008 AAML Family Forum: An In-Depth Look at Family Law Motion Practice – NJICLE, AAML-NJ, NJSBA
Seminar Developer – NJ ICLE, Pretrial and Trial Strategies for Family Law Cases: The Definitive Guideline – NJICLE
Moderator, Pretrial and Trial Strategies for Family Law Cases: The Definitive Guideline – NJICLE
Legal Ethics, 2007 Family Law Summer Institute – NJICLE
Trial Strategies, 2007 Family Law Summer Institute – NJICLE
Preparation of Pendente Lite Applications, 2005 Family Law Summer Institute – NJ ICLE
Conducting Family Part Discovery, 2005 Family Law Summer Institute – NJ ICLE
Preparation of Pendente Lite Applications, 2004 Family Law Summer Institute: The Law & The Pragmatics of Pragmatics of Practice – NJ ICLE
Trial Technique, Seventh Annual Family Law Summer Institute – NJICLE
Settlement Conferences with the Court, Seventh Annual Family Law Summer Institute – NJICLE
Seminar Developer & Lecturer, The Progressive Divorce® Approach to Eliminating Problems Intrinsic to Existing Collaborative Law Models – NJSBA Dispute Resolution Section
Seminar Developer & Lecturer, Progressive Divorce: Making Best Practices Better by Getting There First – NJ AFCC
Seminar Developer & Lecturer, High Conflict Families & the Courts, An International Showcase – AFCC
Expert Interviews of Children, Containing Conflict in Family Law Cases – NJICLE, AFCC
Collaborative Problem Solving, Containing Conflict in Family Law Cases – NJICLE, AFCC
Verdicts and Settlements:
Recently trusted as plaintiff's attorney with one of the biggest divorces in New Jersey history, involving a marital estate in excess of $300,000,000.00, involving a greater than even distribution of marital assets to plaintiff, as well as a sizeable alimony award., 2013
Obtained complete custody reversal for client-father of 11-year-old child, at conclusion of extensive trial, where child had been in the sole residential custody of mother virtually since birth. Father now enjoys sole residential custody with visitation by mother., 2011
Obtained $6.2 Million Divorce Settlement, Middlesex County, New Jersey, in a Complex, Multi-Party Suit, 2007
Six year marriage. Evenly shared legal and residential custody of five-year-old son awarded to client father following three-day divorce trial, where wife's attorney was insisting upon sole legal and physical custody. Husband was ultimately designated as the parent of primary residence
Fourteen year marriage. Alimony and child support awarded to client wife at multi-day trial. Both parties were relatively young and wife was earning over 40% of the marital income
Nonmarital cohabitation relationship. Won 100% of home purchased in contemplation of marriage (which never occurred) for client father following multi-day trial, which was limited to the issues of entitlement to the home and child support. Our mid-trial request for legal briefing and argument regarding the partitioning of the home resulted in success
Ten year marriage. Successfully limited husband's alimony exposure to eight years at $1500 per month and one year at $1000 a month. Client husband earned $110,000 per year, while former wife was an unemployed full-time mother of three. Former wife's New Jersey divorce attorney insisted upon permanent or 16 years of limited duration alimony at $3500 per month going into trial, and failed. Additional parenting time for client father was also awarded
Ten year marriage. Client husband filed domestic violence complaint against wife during the pendency of New Jersey divorce and wife counter claimed. Husband was awarded sole legal and physical custody of child
Ten year marriage. Husband made domestic violence complaint against client wife during the pendency of her New Jersey divorce. Successfully defended wife and obtained compensatory damages against husband for filing a frivolous claim
Ten year marriage. Permanent alimony and child support awarded to client wife at trial of hotly contested support issues. Wife was a young, able-bodied income earner and mother
Ten year marriage. Sole legal and physical custody of four-year-old son awarded to client father following ten day NJ custody trial. Consistently prevailed in related post-judgment litigation, which included New Jersey Appellate Division and New Jersey Supreme Court applications. Although client earned over $80,000 more than wife, successfully avoided any alimony award against him. In fact, former wife was ordered to pay child support. Case involved no less than six domestic violence complaints by former wife against client, all of which were successfully defended at multiple trials
Other Outstanding Achievements:
Represented Plaintiff in divorce action involving approximately $320 Million marital estate., 2013
Romanowski's regularly featured professional advice column, "The Progressive Lawyer," appears in The Matrimonial Strategist, a nation-wide periodical published by Leader Publications, a division of American Lawyer Media Inc., 2012
Romanowski also writes a monthly column, "Persuasion," for NJ Esq., 2009